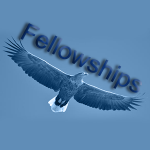 Since our founding in 1986, a key part of MMTC's mission has been to train and mentor attorneys and law students in the practice of communications law, particularly in the representation of clients before the Federal Communications Commission.  MMTC Fellows are attorneys with a passion for civil rights and social justice and a commitment to changing the communications industry.  The Fellowship program provides attorneys with a great deal of responsibility and hands-on training in public interest and policy.  Fellows advocate on behalf of MMTC in a number of ways including conducting legal research and analysis, drafting regulatory pleadings, developing positions through insightful articles and new media, meeting with regulators and stakeholders, and representing MMTC at policy forums.
The MMTC Fellowship Positions:
 Earle K. Moore Fellowship – Created in 2001 and named after the pioneering communications lawyer who represented the United Church of Christ in the groundbreaking cases in the 1960s and 1970s that brought about the desegregation of broadcasting.
Cathy Hughes Fellowship – Our senior fellowship created in 2010 to honor one of the media industry's leading civil rights champions over the past three decades.
David Honig Fellowship – Created in 2015 to honor MMTC's Co-Founder and President Emeritus who led MMTC for nearly three decades.
Volunteer Opportunities
MMTC accepts volunteers who are committed to civil rights progress in the mass media, telecommunications and broadband industries, and closing the digital divide.  A law degree is not required.
To apply for a fellowship or to volunteer with MMTC, please send a letter of interest and resume to info@mmtconline.org.

---