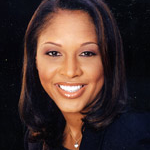 Kim Keenan, President and CEO
Kim Keenan became the President and CEO of MMTC in September 2014, succeeding MMTC's Co-Founder and CEO of 28 years, David Honig. Prior to taking the helm at MMTC, Keenan served as General Counsel and Secretary of the NAACP, the oldest and largest civil rights organization in the world. Keenan has also served as principal of her own law firm and served in the litigation practices of two nationally recognized law firms for nearly two decades. She is a Past President of the 100,000-member District of Columbia Bar and the 60,000 member National Bar Association network. Keenan currently serves on the Senior Adjunct Faculty of the George Washington University Law Center.

David Honig, Esq., President Emeritus and General Counsel
David Honig has practiced communications and civil rights law since 1983, specializing in electronic redlining and race discrimination cases and defining the legal space that is the intersection of civil rights and telecommunications law. As Founder and President of MMTC, he has represented over 80 national minority, civil rights, and religious organizations before the FCC and has been named by the National Law Journal as one of the 30 most influential communications lawyers. Honig also serves as Chief Counsel for the Florida State Conference of the NAACP and as General Counsel of the Broadband Opportunity Coalition

Maurita Coley, Esq. Vice President and Chief Operating Officer
Prior to joining MMTC in 2012, Maurita K. Coley served as Executive Director of Capital Area Asset Builders, a nonprofit leader in asset-building and financial literacy programs in the Washington, D.C. metropolitan area. She is a former Partner with the Davis Wright Tremaine and the Cole, Raywid & Braverman law firms. She has also served as an executive at BET Networks. Coley is a recipient of the 2011 Paul R. Dean Award given to distinguished alumni of the Georgetown University Law School. She currently serves on the Board of the Daniel A. Payne Community Development Corporation, a faith-based CDC affiliated with the Metropolitan AME Church.

Dr. Nicol Turner-Lee, Vice President and Chief Research and Policy Officer
Dr. Nicol Turner-Lee is Vice President and Chief Research and Policy Officer for MMTC. In this senior role, Dr. Turner-Lee designs and implements a research and policy agenda that supports MMTC's mission, and advocates for telecom and Internet policy reform through legislation, rulemaking, executive orders, public-private partnerships, and best practices. In 2011, she was appointed to the Federal Advisory Committee on Diversity in the Digital Age by former FCC Chairman Julius Genachowski of the Federal Communications Commission, where she chairs the subcommittee on the use of unlicensed devices to increase minority innovation and entrepreneurship. Nicol graduated with honors from Colgate University and has a doctorate in Sociology from Northwestern University and a Certificate in Nonprofit Management from the University of Illinois-Chicago.

Marcella Gadson, Director of Communications, MMTC; Editor-in-Chief, Broadband and Social Justice Online Magazine
As Editor-in-Chief and Director of Communications, Marcella convenes press conferences on issues that relate to MMTC and its mission, designs communications materials for events, and manages content for MMTC's online magazine, BBSJ. In addition, Marcella has represented MMTC at industry events and seminars across the country, speaking on such issues as minority representation in the media, broadband adoption, and other telecom-related matters. Marcella has previously served as MMTC's Research Director and Associate Media Broker, having conducted research on EEO compliance in telecom, "No Urban" and "No Spanish" dictates in advertising, and minority representation on corporate boards. An experienced community organizer, Marcella organized outreach for the FCC's Broadband Field Hearings in 2009. Marcella earned her B.B.A. in International Business from Howard University's School of Business Executive Leadership Honors Program in 2008.

Dorrissa Griffin, Esq., Chief of Staff and Staff Counsel
Dorrissa D. Griffin, Esq. is Chief of Staff and Staff Counsel for MMTC where she serves in a managerial and advisory capacity.  She also provides legal counsel in FCC rulemaking proceedings and related litigation.  She takes great pride in advocating for diversity and inclusion in the media and telecommunications industries. Dorrissa also represented MMTC as a part of the Broadband Opportunity Coalition (BBOC), a partnership of the leading civil rights organizations recognizing the importance of bringing digital opportunities to minority communities.  As committee member of BBOC, Dorrissa directly assisted with the Connect Today, Change Your Tomorrow campaign to reach the 100 million Americans that have not yet adopted broadband. Dorrissa was admitted to the Florida bar in 2011 and graduated Florida A&M University College of Law that same year.  She received her undergraduate degree from the University of West Florida in Business Administration with a specialization in Global Marketing in 2006.  She is a member of the Federal Communications Bar Association, Christian Legal Society, and the American Bar Association.  She is also a volunteer attorney for the Florida State Conference – NAACP.

DeVan Hankerson, Research Director
DeVan Hankerson is the Research Director at MMTC.  She has expertise in industry analysis and the application of economics to public policy, particularly as it relates to telecommunications networks and information services. DeVan's background is in international telecom regulation, competition and technology policy.  Prior to joining MMTC, DeVan served as an Economic Research Associate for the government of the United Arab Emirates in the Dubai Chamber of Commerce's Economic Research Department.  DeVan's masters work was an economic and trade policy analysis of services markets in the emerging world, particularly network and information services in the Middle East and North Africa. DeVan has been active as a media and technology consultant for private, non-profit and academic institutions for the past 9 years.  She holds a certificate in project management and she is a former Foreign Language Area Studies Fellow. DeVan is currently a member of the Federal Communications Bar Association and co-chair of the consumer advocacy organization Communications Consumers United. DeVan received her B.A. from Vassar College and her Master's Degree in International Trade Policy, from Middlebury College Graduate School, the Monterey Institute of International Studies.  Her graduate specializations were Telecom Services and Arabic.

Charlyn Stanberry, Staff Counsel and Cathy Hughes Fellow
Charlyn Stanberry is Staff Counsel and the Cathy Hughes Fellow at the Minority Media and Telecommunications Council, where she works on matters that focus on the advancement of minority and women's entrepreneurship in the nation's media and telecommunications industries, including ownership, broadband participation, and spectrum rights.


Suzanne Gougherty, Director of MMTC Broadcasting and Brokerage
Over the last  38 years, Suzanne has worked in the media management business and hasgained media expertise ranging from broadcast sales management, research, and broadcastproduct development, to media buying and planning. From the perspective of an advertisingagency, a broadcast media manager, and a marketing and media solutions provider, Suzannehas a full-circle range of knowledge in the media and broadcast business.   Suzanne has managed all aspects of marketing and media development related to broadcastprogramming, show launches, sales presentations, advertising campaigns, press releases, andtrade advertising. She is a master at consistently forging strong business relationships and hasmaintained customer loyalty throughout her multimedia career. Suzanne's main focus as Director of MMTC Broadcasting and Brokerage is overseeing the broadcast stations ownedor operated by MMTC.  She secures and manages the donation of stations, in addition to marketing the stations to potential operators and buyers.  She serves as MMTC's primary media and telecom broker and assists companies and entrepreneurs in their efforts to buy, sell, or operate media or telecom assets.  With the assistance of counsel, Suzanne also prepares engagement letters, letters of intent, and other contracts or agreements.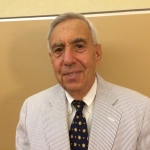 Henry Solomon, Special Counsel
Shortly after retiring from the private practice of communications law, Henry was appointed Special Counsel to MMTC and has served in this capacity pro bono since 2010. Solomon represents MMTC before the FCC in radio and TV broadcast transactions and advises MMTC in connection with its station brokerage operation. Solomon thus provides regulatory and general corporate advice based on his decades-long experience as a private practitioner and government lawyer. Solomon maintains an office at Garvey Schubert Barer, his former law firm in Georgetown, DC.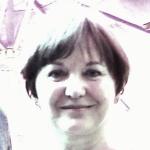 Judith Wing, Telecommunications Broadcast Paralegal, MMTC Broadcasting LLC
Judith Wing has more than 15 years experience as a certified broadcast paralegal, having most recently worked as a key member of the Telecommunications Broadcast Team with the prominent Washington D.C. International law firm, Holland & Knight LLP. Having in-depth experience working with radio, television and wireless licensees, she has been able to provide relevant services and maintain close relationships for both English and Spanish-speaking clients.
Wing has extensive experience working with the FCC's electronic databases, public records, and regulatory procedures gained through assisting clients with license applications, public file maintenance and associated legal requirements. Specifically, Wing has researched, prepared and filed legal documents for Commercial and Non-Commercial AM, FM, TV, Low Power TV, and translator stations in the Media Bureau. She has extensive experience preparing applications in the Wireless Telecommunications Bureau's Universal Licensing System (ULS), as well as applications, license, and registration filings for Antenna Structure Registrations. Wing is the primary point person responsible for filing FCC applications and assisting MMTC Legal Counsel as well as the MMTC Brokerage Director on special projects.