Interim President and CEO
Maurita Coley Flippin, Esq., MMTC's Interim President and CEO, joined MMTC in 2012. She is a lawyer, social impact leader, and former media executive with extensive experience in media, telecom, and internet law and policy, and business operations. Prior to MMTC she served as the chief executive officer of Capital Area Asset Builders, a leading nonprofit in community economic development and asset building in the Washington, DC metropolitan area. Previously, she served on the executive management team of BET Holdings, Inc. (now Viacom, Inc.), owner and operator of the BET Cable Networks with authority over legal affairs and later over television production operations. Coley is a former partner with the Davis Wright Tremaine and the Cole, Raywid & Braverman law firms, where she represented cable television programmers and distributors and other media and entertainment businesses. She holds a B.A. in Communications from Michigan State University, and a law degree from Georgetown Law where she has been the recipient of the Law Center's highest honors. Passionate about media and diversity, Coley has been an investor in several award-winning independent films produced by filmmakers of color.

Ananda Leeke, Chief Social Media Officer
Ananda Leeke, MMTC's Chief Social Media Officer, leads and develops MMTC's digital strategy and helps shape and communicate MMTC's policy positions in the media, telecom, and tech sectors. Leeke's career has focused at the intersection of law, finance, project management, and digital communications, with a strong emphasis on social justice. Most recently, she served as the Digital Communications Director of Law Students in Court (LSIC). Prior to joining LSIC, she established two tech inclusion initiatives: Digital Sisterhood Network, a women's media channel and online community, and Digital Citizenship Project. She authored "Digital Sisterhood," a social media and technology memoir. She is experienced in helping private and nonprofit organizations to develop content and implement social media strategies that tell stories about their mission and work, build online communities, and engage the public around important causes. The White House recognized her as a thought leader and invited her to provide social media storytelling at conferences and events during the Obama Administration. She is a frequent speaker at conferences sponsored by AT&T, Automattic, BlogHer, Congressional Black Caucus Foundation, Howard University, Latinos in Tech Innovation and Social Media, Nonprofit Technology Network, Serve DC, and Spelman College. She regularly shares her social media expertise on The Daily Drum, a radio program that airs on WHUR 96.3 FM.
A graduate of Morgan State University, she earned her law degree from Howard University School of Law, and Master of Laws in Securities and Financial Regulation from the Georgetown University Law Center.

Rikin Thakker, Ph.D., Vice President of Telecommunications and Spectrum Policy
Dr. Thakker brings to the MMTC team a rich background from work in academia, the private sector, and as an industry leader. With his extensive technical knowledge and expertise, Dr. Thakker informs MMTC's policy positions and the impact of telecom policy on minorities and women, and specifically the impact on diverse entrepreneurs and the underserved who are currently facing the digital divide. In addition, Dr. Thakker serves as the lead content developer for MMTC's joint Department of Labor contract with the National Urban League (NUL) and the Wireless Infrastructure Association (WIA). Under the contract, the NUL/MMTC/WIA consortium will connect unemployed and underemployed minorities, primarily African Americans, with Registered Apprenticeships in telecommunications infrastructure within seven U.S. regions.Dr. Thakker is co-founder and senior advisor at RF Academics, where he has designed, managed, and developed content on several telecommunications areas. He is also a faculty member for the Master's Program in Telecommunication at the Electrical and Computer Engineering Department of University of Maryland, and is an adjunct professor for Engineering Management and Systems Engineering department of George Washington University. Dr. Thakker earned his Ph.D. in Systems Engineering with a concentration in Mobile Communications and Spectrum Management from George Washington University.

Marcella Gadson, Director of Communications, MMTC; Editor-in-Chief, Broadband and Social Justice Online Magazine
As Editor-in-Chief and Director of Communications, Marcella convenes press conferences on issues that relate to MMTC and its mission, designs communications materials for events, and manages content for MMTC's online magazine, BBSJ. In addition, Marcella has represented MMTC at industry events and seminars across the country, speaking on such issues as minority representation in the media, broadband adoption, and other telecom-related matters. Marcella has previously served as MMTC's Research Director and Associate Media Broker, having conducted research on EEO compliance in telecom, "No Urban" and "No Spanish" dictates in advertising, and minority representation on corporate boards. An experienced community organizer, Marcella organized outreach for the FCC's Broadband Field Hearings in 2009. Marcella earned her B.B.A. in International Business from Howard University's School of Business Executive Leadership Honors Program in 2008.

Dorrissa Griffin, Esq., Chief of Staff and Staff Counsel
As Chief of Staff and Staff Counsel, Dorrissa Griffin serves in an operations management capacity at MMTC, while also serving as counsel on FCC rulemaking proceedings and related litigation.  She takes great pride in advocating for diversity and inclusion in the media and telecommunications industries, and promoting and preserving equal opportunity and civil rights.  Griffin is a member of the D.C. and Florida Bars. She joined MMTC upon graduating from Florida A&M University College of Law in 2011.  She received her undergraduate degree from the University of West Florida in Business Administration with a specialization in Global Marketing.
MMTC Media and Telecom Brokers

David Honig, Esq.
President Emeritus and Special Advisor; Co-founder of MMTC
David Honig has practiced communications and civil rights law since 1983, specializing in electronic redlining and race discrimination cases and defining the legal space that is the intersection of civil rights and telecommunications law. As Founder and President of MMTC for 28 years, he has represented over 80 national minority, civil rights, and religious organizations before the FCC and has been named by the National Law Journal as one of the 30 most influential communications lawyers. Honig also serves as Chief Counsel for the Florida State Conference of the NAACP and as General Counsel of the Broadband Opportunity Coalition.

Suzanne Gougherty, Director of MMTC Broadcasting and Brokerage
Over the last 38 years, Suzanne has worked in the media management business and hasgained media expertise ranging from broadcast sales management, research, and broadcastproduct development, to media buying and planning. From the perspective of an advertisingagency, a broadcast media manager, and a marketing and media solutions provider, Suzannehas a full-circle range of knowledge in the media and broadcast business. Suzanne has managed all aspects of marketing and media development related to broadcastprogramming, show launches, sales presentations, advertising campaigns, press releases, andtrade advertising. She is a master at consistently forging strong business relationships and hasmaintained customer loyalty throughout her multimedia career. Suzanne's main focus as Director of MMTC Broadcasting and Brokerage is overseeing the broadcast stations ownedor operated by MMTC. She secures and manages the donation of stations, in addition to marketing the stations to potential operators and buyers. She serves as MMTC's primary media and telecom broker and assists companies and entrepreneurs in their efforts to buy, sell, or operate media or telecom assets. With the assistance of counsel, Suzanne also prepares engagement letters, letters of intent, and other contracts or agreements.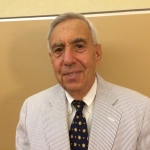 Henry Solomon, Special Counsel
Shortly after retiring from the private practice of communications law, Henry was appointed Special Counsel to MMTC and has served in this capacity pro bono since 2010. Solomon represents MMTC before the FCC in radio and TV broadcast transactions and advises MMTC in connection with its station brokerage operation. Solomon thus provides regulatory and general corporate advice based on his decades-long experience as a private practitioner and government lawyer. Solomon maintains an office at Garvey Schubert Barer, his former law firm in Georgetown, DC.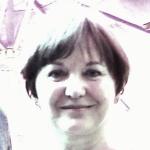 Judith Wing, Telecommunications Broadcast Paralegal, MMTC Broadcasting LLC
Judith Wing has more than 15 years experience as a certified broadcast paralegal, having most recently worked as a key member of the Telecommunications Broadcast Team with the prominent Washington D.C. International law firm, Holland & Knight LLP. Having in-depth experience working with radio, television and wireless licensees, she has been able to provide relevant services and maintain close relationships for both English and Spanish-speaking clients.Wing has extensive experience working with the FCC's electronic databases, public records, and regulatory procedures gained through assisting clients with license applications, public file maintenance and associated legal requirements. Specifically, Wing has researched, prepared and filed legal documents for Commercial and Non-Commercial AM, FM, TV, Low Power TV, and translator stations in the Media Bureau. She has extensive experience preparing applications in the Wireless Telecommunications Bureau's Universal Licensing System (ULS), as well as applications, license, and registration filings for Antenna Structure Registrations. Wing is the primary point person responsible for filing FCC applications and assisting MMTC Legal Counsel as well as the MMTC Brokerage Director on special projects.