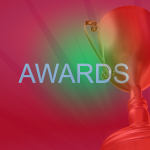 Each year, MMTC confers the Everett C. Parker Award on a distinguished citizen who has rendered the most distinguished service, over many years, to diversity and inclusion in the media and telecom industries. The Parker Award is named after Dr. Everett Parker, who in 1955 founded the modern media reform movement as the founding Director of the Office of Communication of the United Church of Christ. Dr. Parker's pioneering work in challenging the FCC licensee qualifications of segregationist southern television stations formed the basis for the FCC's present-day civil rights jurisprudence. Dr. Parker remains active in the civil rights movement, serving in many capacities, including that of a Director of MMTC. The Parker Award is MMTC's highest honor.
MMTC inducts several leading communications practicioners, advocates and scholars into its Hall of Fame each year. The Hall of Fame inductees have rendered exceptional contributions over many years to diversity and inclusion in the media and telecom industries.
MMTC confers an annual Distinguished Pro Bono Service Award to a law or engineering firm that has provided extraordinary service to the cause of diversity and inclusion in the media and telecommunications industries.
On occassion, MMTC confers the Extraordinary Service award on members of its staff, or volunteers who have far exceeded the call of duty in the service of the civil rights cause.
In 2007, MMTC created the Excellence in Financial Services Award to recognize a bank, private equity fund, venture capital fund or other financial institution that has been exceptionally active in serving new markets by working with minority entrepreneurs and providing them with access to capital.
If you prefer, you may also download this handout.
MMTC Hall of Fame

1998
Thomas Castro
Ragan A. Henry
Cathy Hughes
Andrew Jackson
Robert Johnson
Rev. Everett C. Parker
Herbert P. Wilkins, Sr.

1999
P. Raul Alarcon Sr.
Hon. John Conyers
Hon. Julia L. Johnson
Thomas J. Johnson *
Maceo Sloan
J. Clay Smith, Esq.
Hon. Percy E. Sutton

2000
Dorothy Brunson
Henry Geller
Hon. William Gray
David Honig
Mel Karmazin
L. Lowry Mays
Earle K. Moore
Sol Trujillo

2001
Hon. Benjamin L. Hooks
Hon. William E. Kennard
John E. Oxendine

2002
Leo Hindery
Andrew Schwartzman
Hon. Gloria Tristani

2003
Alfred Liggins
Hon. Henry Rivera
Hon. Esteban Torres
Eddie Wong

2004
Angela Campbell
Phylis Eagle-Oldson
Willie Gary
Erwin Krasnow
Marc Morial
Jeffrey Smulyan
Edward Young

2005
Priscilla Hill-Ardoin
Johnnie L. Cochran *
Marie Johns
Alex Nogales
Larry Roberts
Linda Eckard Vilardo

2006
Leonard Baynes
Moctesuma Esparza
Bill Stephney

2007
Amador Bustos
Paula Madison
Hon. Nancy Victory

2008
Francisco Montero
Jack Mullaney
James Winston

2009
Bruce Chatman
Adam Lindemann
Jose R. Mas
Joseph Waz
Lauren Williams

2010

Distinguished Pro Bono Achievement Award

Shea & Gardner 2004
Hogan & Hartson 2005
Leventhal Senter & Lerman 2006
Zuckerman Spaeder 2007
Covington & Burling 2008
Hogan & Hartson 2009
Drinker Biddle & Reath 2010

Everett C. Parker Lifetime Achievement Award

Rev. Everett C. Parker 1995
Hon. Larry Irving 1996
Rev. Jesse L. Jackson, Sr. 1997
Hon. Richard Wiley 1998
Hon. Charles Ferris 1999
Cathy Hughes 2000
Sandra Dorsey-Rice 2002
Hon. Kenneth Cox 2003
Dennis Swanson 2004
Thomas S. Murphy and 2005
Daniel B. Burke
Ragan A. Henry 2006
Phylis Eagle-Oldson 2007
Diane Sutter 2008
Hon. Michael J. Copps 2009
Hon. Robert Menendez 2010

Extraordinary Service Award

Vincent Pepper 2001
Nicolaine Lazarre 2004
Fatima Fofana 2005

2006
Ari Fitzgerald
Larry Roberts

2008
Steven Lerman
Jane Mago
Vincent Pepper
Julian Shepard
Gregg Skall
Jerianne Timmerman

2009
Parul Desai
Frank Jazzo
Mark Lipp
Frank McCoy
Jack Mullaney
Julian Shepard
Hon. Calvin Smyre
S. Jenell Trigg
Melodie Virtue
Howard Weiss
Scott Woodworth

2010
Cynthia Marshall
Clear Channel Communications
Trinity Broadcasting Network

Excellence in Financial Services Award

Wells Fargo Foothill 2007
SYNCOM 2008
Opportunity Capital Partners 2009
The Gladstone Companies 2010
* Award conferred posthumously.